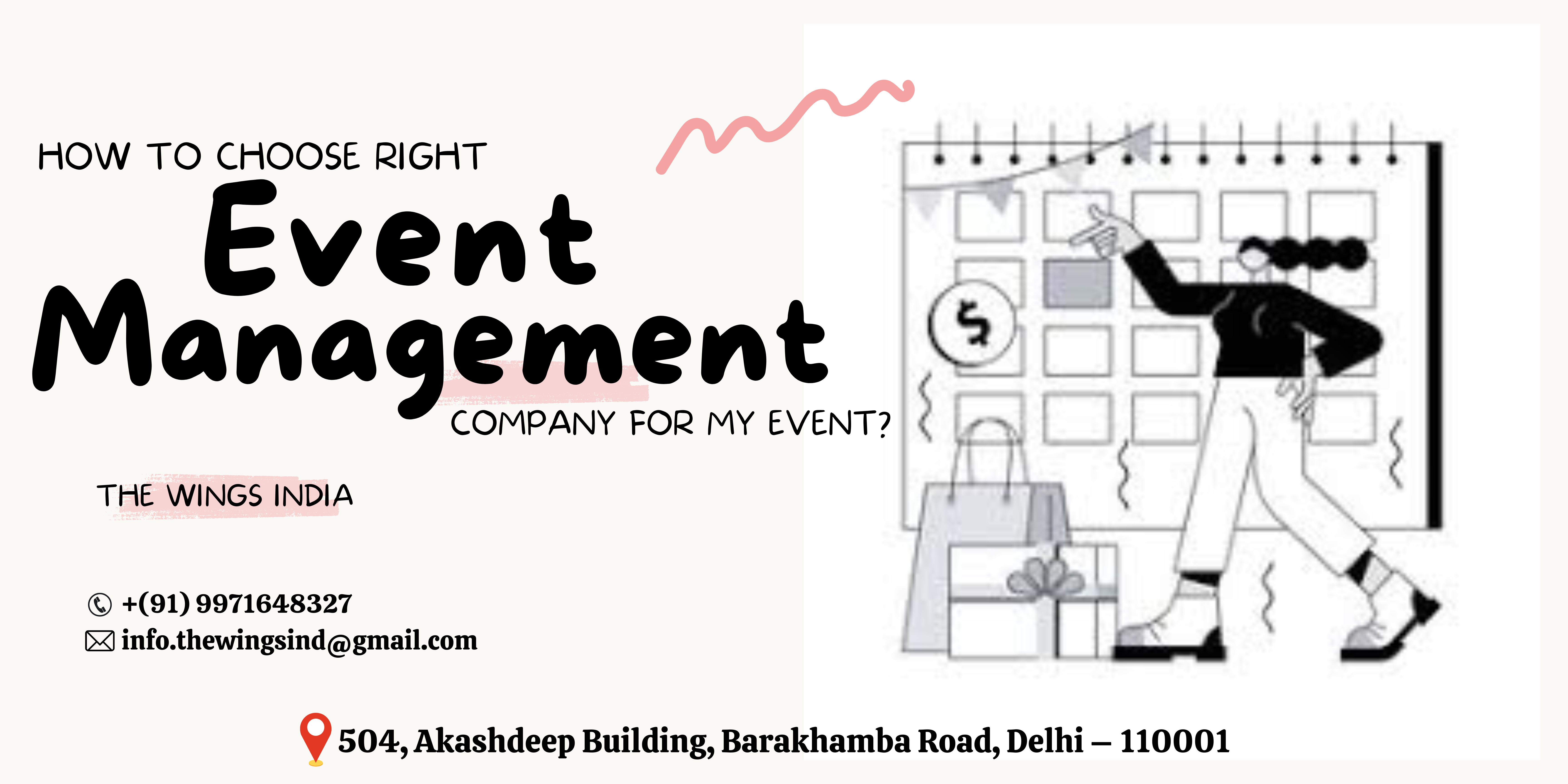 Introduction:
When it comes to organizing a successful event, there are numerous factors to consider, and that's where professional event management companies like The Wings India come into play. Whether you're planning a corporate conference, a grand wedding, or a social gathering, The Wings India is your go-to partner for turning your vision into reality. In this blog, we'll explore why The Wings India is the perfect choice for your event and how their expertise can make your event unforgettable.
I. Determining Your Event Needs and Objectives:
Before entrusting your event to The Wings India, it's essential to define what you want to achieve. Whether it's a small-scale gathering or a large-scale conference, The Wings India has the experience and expertise to handle it all. Communicate your event goals clearly, and they will tailor their services to meet your specific requirements.
II. Researching Potential Event Management Companies:
Choosing the right event management company is crucial to the success of your event. The Wings India comes highly recommended by their satisfied clients. With a quick online search, you can find glowing reviews and testimonials praising their exceptional services.
III. Assessing The Wings India's Portfolio:
The Wings India's impressive portfolio showcases their ability to deliver outstanding events across various industries. Their creativity and innovation shine through in every event concept they execute. You can rest assured that your event will be nothing short of extraordinary with their ideas and execution.
IV. Budget Considerations:
Planning an event involves managing a budget, and The Wings India understands this. They offer transparent and detailed quotes that fit within your financial limitations. With The Wings India, you can be confident that your event will be organized efficiently without breaking the bank.
V. Meeting The Wings India's Event Planners:
Scheduling a meeting with The Wings India is a great way to get to know their team and share your vision for the event. They are known for their excellent communication and responsiveness, ensuring that your ideas and concerns are addressed throughout the planning process.
VI. Evaluating The Wings India's Expertise:
With their experienced team and knowledgeable planners, The Wings India is well-equipped to handle all aspects of event logistics and coordination. They have a vast network of reliable vendors and suppliers, ensuring smooth operations during the event.
VII. Understanding The Wings India's Event Management Process and Timeline:
The Wings India will provide you with a step-by-step outline of their event planning process. From initial concept development to post-event evaluations, they will keep you informed about every stage of the event. You can trust them to handle any unexpected challenges that may arise.
VIII. Communication and Collaboration:
Collaboration is key to a successful event, and The Wings India excels in this aspect. They work closely with your team and stakeholders, ensuring that everyone is on the same page throughout the planning and execution process. Their clear communication channels make for a seamless working relationship.
IX. Ensuring Flexibility and Adaptability:
The Wings India understands that events may evolve and change over time. They are flexible and adaptable, ready to handle any modifications to the event requirements. You can count on them to be well-prepared for unforeseen circumstances, ensuring a smooth event experience.
X. Considering Sustainability and Ethical Practices:
If you prioritize eco-friendly event practices and ethical standards, The Wings India is the right choice. They are committed to incorporating sustainability into their event planning process, leaving a positive impact on the environment and society.
XI. Finalizing the Agreement:
When you're ready to proceed with The Wings India as your event management partner, they will provide a detailed contract outlining the scope of work and deliverables. Having everything in writing ensures clarity and mutual understanding.
Conclusion:

 
Choosing The Wings India as your event management company is a decision that will undoubtedly lead to a successful and memorable event. With their expertise, professionalism, and commitment to excellence, you can relax and enjoy your event while they take care of every detail. Trust The Wings India to transform your event dreams into a reality that exceeds your expectations.