If you want to know the ways to improve your digital presence, you should know what is digital presence means first. In simple words "digital Presence means how your business appears online i.e; on your website, mobile, social media platforms, organic searches, etc. When your current and potential customers and clients search for your business or company on the internet, it is called digital presence. Digital presence is really easy with content like a website, social media platforms, business director listing, customer reviews, and other online sources. Things are different today, as there are over 1 billion websites on the Internet, which means that – it's easy to get lost in the digital crowd if expertise is not used. You won't get attention unless you have any digital presence.
Importance of Digital Presence
During this COVID-19 pandemic, online stores market their presence online to attract more customers. We live in a digital world and online presence has an incredible influence on people. Especially because of the coronavirus crisis, a large number of companies are going to digital platforms to cut down their costs. Future belongs to the digital world and everyone should adapt to these charges as fast as possible, irrespective of their business sector, demography and area of expertise.
Boost Your Digital Presence in 2023
In order to boost your online presence, you need to use several tools that work together websites, blogs, social media platforms, as well as digital advertising, local search, newsletters, YouTube channels, and more. We present here are 7 ways of the best ones for boosting your digital presence and engage better with your customers.
1. Invest in customer Persona Reach
2. Optimize Your Website
3. Expand Social Media Platforms
4. Create Good Content
5. Online reviews
6. Mobile optimization for digital presence
7. Implement CRM
1. Invest in Customer Persona Reach
Effective user research can provide you with a better understanding of your targeted market's wants and needs, help you develop content that's more precisely targeted toward their interests and goals, and understand your place in your niche more clearly. Tools like A/B testing, survey, questionnaires, and usability tests can provide all insights into your target customers. By using this data you've gathered over time to determine who your best customers are, how they spend their time online, and the best ways to reach them with effective marketing campaigns.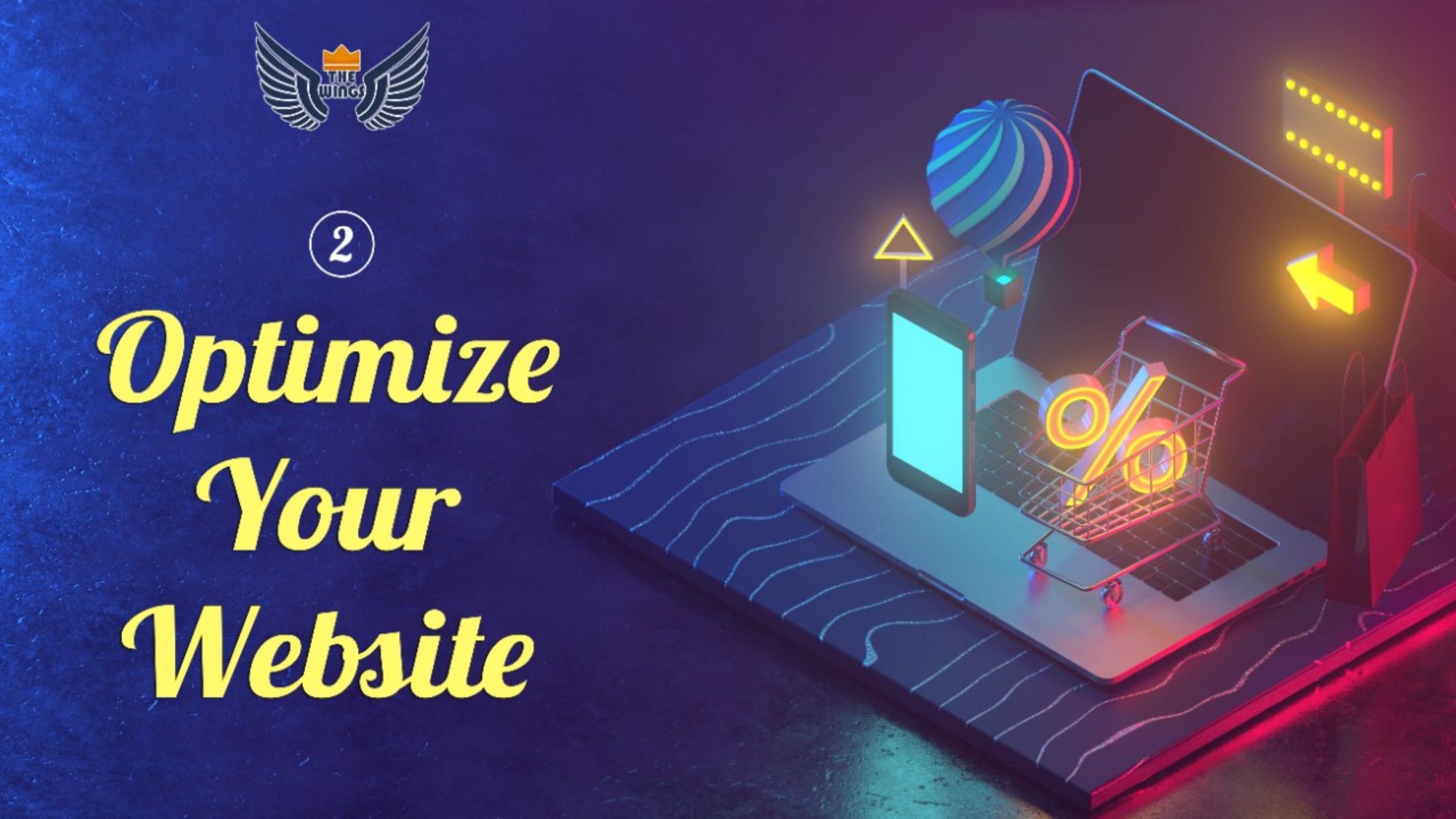 It is being said that 47% of the people expect the website to load in less than 2 seconds. And
40% leave the site if it takes more than 3 seconds to load. 
Therefore, page speed is very important to improve your digital marketing presence and
also to get a good SEO ranking. Work on optimizing your website to make sure it loads
quickly, is mobile friendly and easy on the eyes, has updated information, and optimize your
URLs. Contents should be more relatable to the actual area of business and must provide
user friendly experience.
3. Expand Social Media Platforms
Many small businesses lack time, resources, and expertise in managing their social media
marketing strategy. Social media has undeniably become a necessary part of every successful business and is a cost-effective way to target and engage with your audience. Almost every business has a Facebook and Instagram profile by now. Determine on which platform your target customers spend their time and try to cultivate them on a new
platform in 2021.
Good content is quite effective when it comes to boosting online presence, and you should definitely leverage its power. Content must be well-written, relevant to your target audience, and engaging and must refer to your customers' problems and provide the best
solutions for them. A website with good content engages the reader throughout and it persuades potential customers to buy your product. Add relevant visuals such as images and videos to get noticed by your potential customers because "visuals matter a lot".
Online reviews make people think that they can trust on you. It is observed that 96% of people search for online product reviews while 80% consult negative reviews.
Gain free advertising by encouraging your customers and clients to write reviews about your
company on different platforms such as Google review, Facebook, Quora, Amazon, Justdial, Trip Advisor, Yellow pages, Sulekha, etc. Reviews also help you to rank higher on Google as credibility is one of the Google ranking factors. Also, bear in mind that a lot of negative reviews can affect your company's growth. All reviews must be responded to with positive
approach which has the power to convert negative reviews to positive ones.
6. Mobile Optimization for Digital Presence
With a mobile-optimized website, you may reach such a vast number of mobile users who access your website from their mobile phones. To enhance your digital presence, you need to make your website mobile optimized. A survey shows that 3.5 billion smartphone users worldwide in 2020 whereas in 2016 it was 2.5 billion. And the forecast is that it's going to be 3.8 by 2021. Actually, a mobile-optimized website is a part of SEO. Mobile friendliness plays a very important role in Google ranking.
Customer relationship management (CRM) is management that helps companies/ organizations to get in touch with different audiences, work with them, and maintain
relationships to stay ahead of the competition by organizing customer information and
enhancing communication. CRM may improve your digital marketing presence.
Customers are kings.
One sentence for customers that should be never forgotten.
In 2021, we urge businesses to embrace the digital presence in order to move forward and stay sustainable and competitive. As an organization, it's very important to improve a digital marketing presence because we live in a digital world. Follow some good digital marketing strategies to show your online presence and promote brand building.
Focus on your website's successful SEO.
Video content holds incredible potential for virtually any brand. A good website with good content and relevant images and videos can do wonders in creating traffic to your website.
Adding up-to-date contact details, user reviews, and testimonials will increase your website's credibility.
One more thing, Video content is also highly shareable, so this can be a great way to boost your social media presence, too. Drive traffic from social media to your website/point-of-Sale through social media advertising (paid), blog content promotion, visible website link, promo codes, sharing
positive reviews, sharing features and benefits, sharing valuable and relevant content, emphasis on a unique selling point and telling users how and where to buy your products. Many small businesses do not have the time to manage their digital presence. This is where a marketing agency comes in. Here are the top 5 important reasons why you should be working with a marketing agency
(such as The Wings India) to manage your online presence:
1. Cost-effectiveness
Instead of finding a new hire for this role, it is cheaper and convenient to outsource an
agency specializing in the creation of brand identities through digital marketing, social media marketing, email marketing and content marketing.
2. Expertise:
You may trust your agency to target the right audience, know how, where, and when to target your potential customers, and encourage them to get service from you.
3. Accountability:
Maybe you are unaware of what exactly is happening on the backend of your website and
your social media, but an agency helps you track, monitor, and evaluate the effectiveness on the actions are taken, from start to finish.
4. Regularity:
Email marketing and guest posting, these two methods of building an online presence are tried and true, despite all the new techniques and tools out there. An agency takes care of your existing and potential customers on a regular basis by using these methods.
5. Consistency:
An agency understands your brand and its importance very well. So, it focused on your brand identity and is equipped to produce the same consistency throughout your online
assets.
Successfully Optimize Your Digital Presence.
The Wings India is a branding and promotion agency that bridge and integrates all your digital gaps.
The Wings India is an ISO & MSME certified 100% transparent branding and promotion an agency that manages and presents clients with real-time research findings, reports and constantly leading clients by the hand and taking care of their accounts at every step of the way.
As always, we are happy to hear from you – info@thewingsindia.com